Sakurako OharaCD single `` Shine On Me '' released December 4, 2019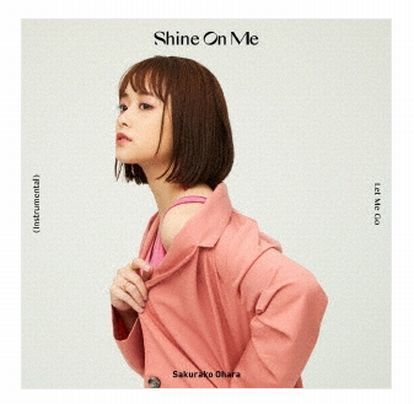 Actress and singer Sakurako Ohara's new single "Shine On Me" new visuals, jacket photos, and details of the recording were released, and the title song became the first dance number. Couplings will also include songs that Sakurako Ohara first tried to compose.
Sakurako Ohara was born in Tokyo in 1996. He was selected for the heroine audition of the 2013 movie "Kanojo loves lies too much" and made an actress and singer debut at the same time. Graduated from Nihon University College of Art in 18 years. There are many popular drama appearances, so many people may think that she are actresses rather than singers.
Sakurako Ohara talks about her family in an interview.
"I live in my parents for a long time. My parents, my older sister, my family of four. Everyone likes art. My parents especially like the play," I do n't need to know the contents. He has often taken me to the stage since I was little. "
"I started to learn piano and dance when I was 5 years old. Both asked my parents. I saw the piano at a kindergarten and said" I want to go "when I was about 3 years old. However, my teacher told me "After my finger strength", and I put up with it until I was five years old. Dancing is a good idea to go to a friend's presentation and look cool. My sister also went with me, but I'm still addicted and still continue. ''
"I also loved singing, so I used to go to karaoke with my family. I still go out to eat together and I 'm a good family. I went there a lot and went on a family trip once a year. I went to Karuizawa earlier this year.