2020 20-year-old FAITH from Nagano Prefecture, major debut album "Capture it" will be released on January 15!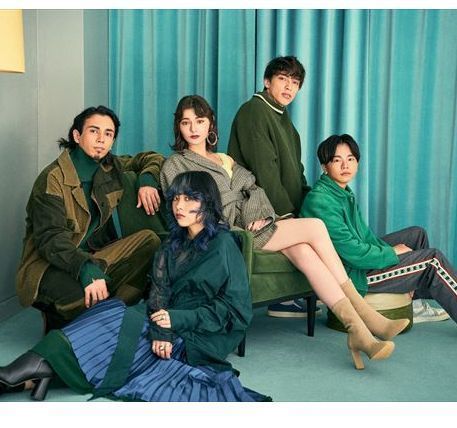 FAITH from Ina, Nagano announced on January 15, 2020 that VAP will release their first album "Capture it". Pre-delivery of "19 (Reading: Nineteen)" started from the recorded songs. Lyric videos are also available. In addition, from February 2020, it will be decided to hold a release tour with this work!
FAITH is comprised of five men and women: Akari Dritschler (Vo), Rei Yajima (Gt & Vo), Ray Castner (Gt & Vo), Fujiko Arai (Ba), and Luca Melanson (Dr), and three of them are from Japan and the United States. A unique configuration of half.
In addition to music being used as the background music for the popular TV program "Terrace House", this summer is also a newcomer that is gaining attention because it has appeared in festivals such as the "Apple Music Festival" and "BAYCAMP".
This work is one work that stands out in the mainstream pop scene with such momentum, and the evolution and breadth of the music stands out! A global pop that is suitable for the beginning of the music scene in the 2020s, with its colorful and bold sound that transcends borders and generations, freely and anywhere, allowing you to connect with the world naturally while in Japan.
This is the first full album for the band, and it is no exaggeration to say that it is the "best teen", and it is a concept that cuts out the real feelings unique to teenagers living between "adults" and "children". Includes 9 songs.
Comments have also arrived from the members during the release.

In the year when all the members were 20 years old, we cut out hopes and conflicts for the future that our teens felt and packed them on a single CD.
This is a new step for FAITH.

A song written for the unsatisfied and frustrated, unreasonable world that only 19 years old feels.
Eventually it will become. I don't want to be influenced by someone else's heart because I live to be like myself. I'll turn it all upside down and look at it!



Various distribution URLs
https://lnk.to/FAITH_ina_