t-Ace feat. Namie Amuro New song distribution sampled from Namie Amuro's hit song "Sweet 19 Blues-Far from Me"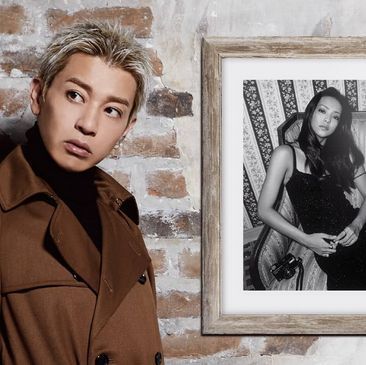 t-Ace was born in Okinawa in 1981. Move to Chiba Prefecture in 3 years. The parents are then divorced and deposited in relatives' homes. At the age of seven, his grandmother will spend time in Ibaraki Prefecture. At the age of 14, he met hip hop under the influence of local friends and seniors, and began working as a DJ.
When he was 21 years old, he was influenced by LUNCH TIME SPEAX, which made his major debut from Mito City. Currently, 140 live shows are held annually.
In 2017, "Super Yabai" was a hit. Over 13 million views on YouTube. The video sharing smartphone app "TikTok" attracted attention, and t-Ace himself released a video using "Super Yabai".
Introducing a video that appeared in a refreshing TV program.
"Sweet 19 Blues-far from me-" is performed from 2 minutes 15 seconds to 5 minutes. Then talk about the fact that this song is a real story.
https://www.youtube.com/watch?v=4ZwZPrj3tnU
Delivery
iTunes store Music
Amazon
etc