EMPiRE will release a new album on December 18, 2019. the GREAT JOURNEY ALBUM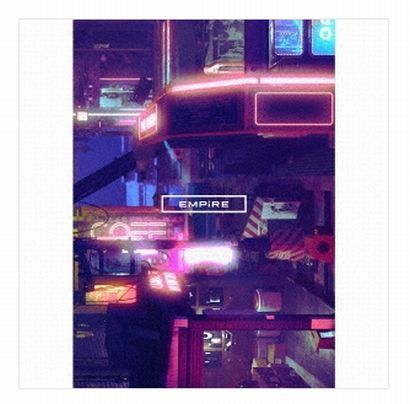 On April 2, 2017, at the "WACK EXHiBiTiON" held at the Yokohama Red Brick Warehouse Event Square, the launch of a joint idol group project "Project aW" between Avex Entertainment and WACK was announced. Just before the opening of the BiSH event "TOKYO BiSH SHiNE3" at Zepp Tokyo on August 23, five members appeared in masked face, the group name was "EMPiRE", and 10,000 followers of personal Twitter It was announced that the face would not be revealed until it exceeded people. On September 4, only the number of followers of YUiNA EMPiRE increased sharply, so when YUiNA only exceeded 15,000 followers, the appearance was lifted. On September 28th, the faces of all members whose timing was put on hold were released.
In addition to NOW EMPiRE, the representative song "Pierce" which re-recorded all the members Vocal, "SUCCESS STORY" and "RiGHT NOW" which presented the new possibilities of EMPiRE, plus an aggressive and lazy dance Includes tune, melodic EDM, and blast beat, and includes many new songs that open up a new dimension of strength and groove.
The Blu-ray is a complete recording of "NEW EMPiRE TOUR" EVOLUTiONS ", which was held at Mynavi BLITZ Akasaka on July 17, 2019 and sold out on the same day!
https://www.youtube.com/watch?v=zpWrthtTZMk